Free NFL Picks
Free NFL picks are a service that many websites provide to prove their picking capabilities. While they may offer the easiest pick of the week in hopes you will subscribe to their claim to have a system that is "go-to", "automatic", or considered a "sure winner". The main purpose of these sites isn't to be friendly and give away free wagers, but rather to get you dependent on their betting mindset. Some of the so-called experts will use historical data, a computerized algorithm, or just throw darts hoping it sticks. However, any spectator of a sport has a reason why they stay until the end of the game - because anything can happen.
These "experts" have no magic 8-ball to foresee how a game will be played out and every trend is likely to end at some point. Historical data is an overview of the past but has no foresight of current momentum or player/coaching changes, algorithms are formulas to predict situations yet leave no error for injury or players' motivation. Instead of free NFL picks, you should do your own research and make a decision that is believed by the person who is actually laying their money down - yourself.
How To Find Free NFL Picks
Free NFL picks are located all over the internet from people you see on tv to people in their pajamas in front of their computer. Some websites that offer free picks will give 50% of the people who sign up one conclusion and the other 50% a different conclusion. By doing this, they can ensure some people will be given the correct answer and are likely to return. However, for this reason, we advise not finding free picks on the internet and doing your own research.
Smart betting decisions begin with understanding why you are betting a certain way and if a pick is given to you, then you have no power in the game. No strategy is a "sure-fire" one but it is important to develop your own plan of attack. Whether you bet small amounts on large parlays or put all of your eggs in one basket, no plan is a bad one if you believe you are making the correct picks. When this plan comes into fruition, you can look back at the long-term benefit of your research rather than hope from a free pick.
Statistics And Trends To Look At
Trends are offered all over the internet. However, be sure to look further into the trend numbers as most people will only post something to make a point. For example, a team might be 5-1 on the road in their last six games but how did they fare before those six games? Trends can hide other information that may be important. Likewise statistics may show that a QB is having an amazing season with no interceptions; however, it is important to understand what defenses the player went against to give him such good numbers. There are always trends within situations and stats within circumstances.
NFL Betting Strategies
Betting strategists can claim to have the method and sell a book to get your money but in reality, many people are successful and unsuccessful doing very similar things. But we like to keep you informed and are not in the game of selling information. Therefore, rule number 1 is always to not bet what you cannot afford to lose. After you understand that concept, look to shop lines. With online sites, you have the ability to see multiple odds offered as each sportsbook will view a game differently. This will allow you to find a more favorable line or payout by doing nothing other than browsing. Betting the underdog at home is another favorite of big-time gamblers as teams are less likely cower when their faithful are in the stands supporting them. Just as important as rule number 1, never chase a bet or try to win back losses. This is an easy way to put yourself further behind and completely frustrated, sometimes in a very short period of time.
2019 Super Bowl LIII Picks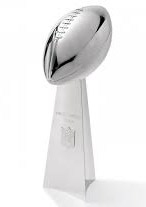 With only a quarter of the teams remaining, the number of people betting on the Super Bowl keeps increasing by the day. At the time of writing, there are lines on Bovada for a multitude of situations. If you think you know who will win it all, take your chances on a "futures bet" of 'who will win Super Bowl 53'. The Saints (+250), Rams (+400), Chiefs (+400), and Patriots (+550) are the four favorites of this bet as they are coming off a week of rest while the other four teams won their Conference Divisional Game.
Bookmakers have made the Saints the favorite with the best Super Bowl betting odds as they have "dome-field advantage" and are extremely hard to beat at the Superdome. Likewise, the Chiefs' fans have broken a world record for the loudest outdoor football game at 142.2 decibels and are controlling the home field on the AFC side. Playing one of these bets means you think the team has three more wins in them but payouts will only go down from here, assuming they win the first game.
The NFC in an interesting situation as the top two teams lost only three games each this year and we have seen a late push from last year's Super Bowl Champion, the Philadelphia Eagles. With that side up in the air, you might turn your attention to playing the "futures bet" of 'who will win the AFC Championship'. The Favorite is the Chiefs (+135) but the surging Colts (+550) and the 12-win Chargers (+450) are large payouts if you have the confidence.
Final Thoughts On NFL Free Picks
Ultimately, the decision to wager at NFL betting sites should come down to you and not based off of a free pick opportunity posted on a random website. The amount to wager and the line to choose should be your responsibility so you are proud of yourself when you win and not looking to blame someone else if you lose. Other options for betting before the Super Bowl include picking the exact result of the game or picking the two teams who will meet in the big game. As long as you select your decision with some research and a level of confidence, no free NFL pick can be determined a smarter play.